---
The Avenue Trikes 1st Ave
Are in stock and ready to ship!
Color choices will be deep blue or bright yellow.
Avenue trikes – designed so you can enjoy riding again!
At Avenue Trikes we design rugged trikes then price them for casual riders. We include the features you will want when you become a more serious rider. Start with a rugged CroMoly frame, add a breathable, padded mesh seat, give it 24 speeds and dual disk brakes to get up and down hills and top it off with dual parking brakes.
We think it is an unbeatable package in its price range.
What Our Customers Are Saying!
I love my new Avenue Trike! The seat is the perfect height and is super stable to ride. Thanks so much for making the exchange possible!
I've ridden my Avenue trike over 10,000 miles now and I still love it. Most of my miles have been along the Erie Canal, about evenly divided between pavement and stone dust.
My Avenue appears to be very sturdy. My first ride was about 8 miles on a smooth paved trail around a lake and the trike was a real pleasure.
Standard Features on the Avenue Trikes "First Ave"
14" High seat and easy reach handlebars so you can easily get on and off
Seat Adjusts so you can sit as upright as you like.
Seat Adjusts without tools so your family can ride it!
300lb weight limit
24 speed derailleurs and convenient twist shifters
Chromoly frame designed for handling and pedaling efficiency
The mesh seat is breathable and padded for your comfort
Avid BB5 Disc brakes and parking brake levers
The Avenue Trike adjust to fit riders from ~5'2" to ~6'6"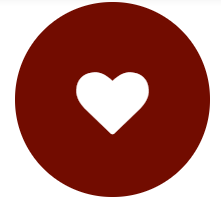 All this for $1995 and our trikes are fully assembled, adjusted and test ridden before being sent to a customer
What is a Tadpole Trike?
Tadpole trikes have two front wheels for steering and one rear drive wheel.
Tadpole trikes are popular because they are smaller, and usually lighter, faster and sportier than delta trikes.
But mostly tadpole trikes are more fun to ride!